2022 HEISEY HERITAGE AUCTION WRAP-UP
Roy Eggert, Auction Committee Chair
The inaugural Heisey Heritage Auction (HHA) was a success! We held the on-line only auction on Saturday, April 16, 2022. The auction was "well attended" with 97 on-line registrants. We had 300 lots of glass from 4 consignors. On-line pre-bidding for the auction started on Saturday, April 9th with live bidding starting at 12 Noon ET on April 16th.
We grossed $10,720.73 (glass sales and buyer's premium) and after consignors and expenses are paid, we hope to net approximately $3000. Our average price per lot for this auction was $34.25.
The cataloging of the HHA glass coincided with that of the Spring Benefit Auction. Many thanks to all the volunteers from the January sessions, and to the April volunteers who arrived in Newark early to help pack the winning bidder's glass. You are the key to the success of our auctions!!
Thanks also to the consignors who consigned to the HHA and to all on-line bidders who helped make this inaugural event a successful fundraiser for HCA.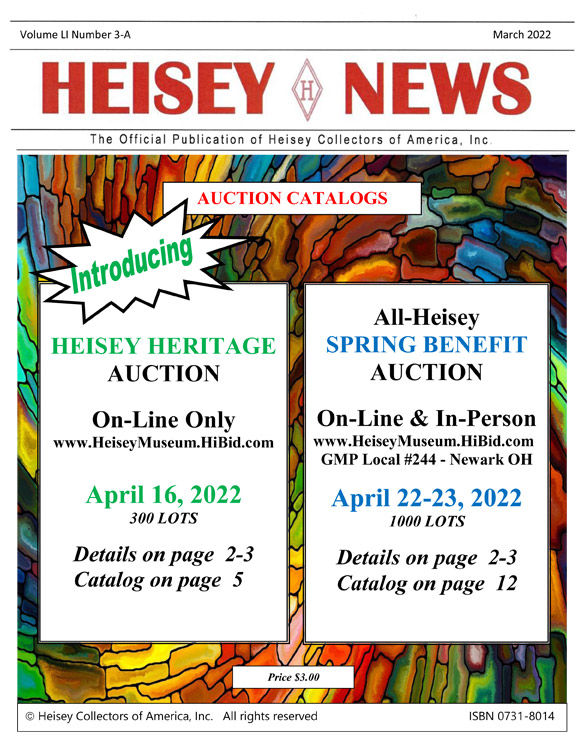 2022 Heisey Heritage Auction Catalog
2022 Searchable Auction Catalog
HiBid Account – How To
HiBid Auction Site