There are procedures in place to ensure the health and safety of guests and staff alike.
Return home or make your first visit soon.
The "Welcome" mat is out, and we look forward to seeing you in the very near future.
---
Holidays and Closings
The Museum is closed on the following holidays:
New Year's Day
Easter April
Memorial Day
Independence Day
Labor Day
Thanksgiving Day
Christmas
Monday
Tuesday
Wednesday
Thursday
Friday
Saturday
Sunday
Closed
10 am – 4 pm
10 am – 4 pm
10 am – 4 pm
10 am – 4 pm
10 am – 4 pm
Closed
Please note: During inclement weather, the Museum may close unexpectedly. Please call the Museum to hear updates before coming to ensure we are open.
HCA Administrative Offices
The HCA Administrative offices are open during the above Gallery hours.
Museum Shop
The Museum Shop is open during the above Gallery hours. Admission to the Museum is not required to shop.
HCA Member
Adults
Children Under 18
Free
$5.00
Free
A group rate of $4 per adult is available for groups of 10 or more. Tour Escorts and Drivers are free.
School groups are welcome, with a suggested donation of $1 per child for guided tours, though any donation is appreciated.
Please call ahead for group tours.
Admission Details (Included in the Price of Admission)
All tours are self-guided unless requested otherwise.
A Gallery Guide is available.
Guests should allow 1 1/2 hours for their visit if they wish to watch the 25-minute introductory video, which discusses the history of and items produced by the A. H. Heisey & Company, the glassmaking process, and background on HCA and the Museum.
The Museum is air conditioned and handicapped-accessible for guests' comfort.
Our Blue Star Museum and Golden Buckeye Memberships are currently pending.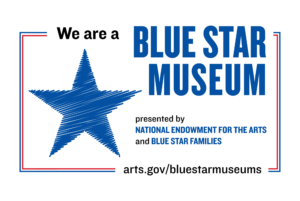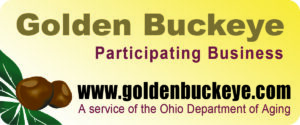 The National Heisey Glass Museum is located at the corner of 6th and Church Streets in downtown Newark, Ohio. The main entrance to the Museum is on the east side of the building in Veterans Park. Parking is free and available in Veterans Park lot at the corner of 6th and Church Streets.
Address:
National Heisey Glass Museum
169 W. Church St.
Newark, OH 43055
Phone (740) 345-2932