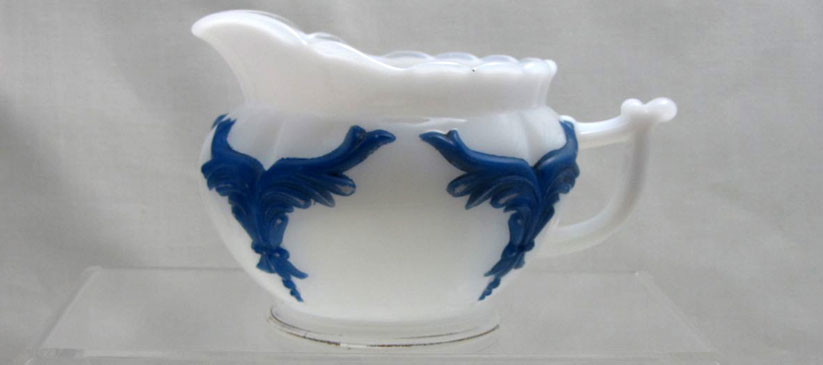 Heisey Opal (Milk Glass)
White opaque glass is called "milk glass" today, but Heisey catalogs referred to it as "Opal." Heisey only made Opal for a short period, from 1898 until the early 1900s. Much of Heisey's Opal glass was made into souvenir items when other companies purchased and decorated pieces. The Oriental Glass Co. was one such company.Most items in Opal are from the #1295 Beaded Swag pattern. A few items in #1280 Winged Scroll and #160 Locket on Chain were made. Scarce items are the #1255 Pineapple & Fan 1/2 Pt.Tankard, #1220 Punty Band Toy Creamer & Mug and #310 Ring Band Tumbler. Few items in Opal will be marked.
Click image thumbnail below to enlarge photos.
Heisey Opal
Photography by Michael Morgan of the
Heisey Collectors of Texas