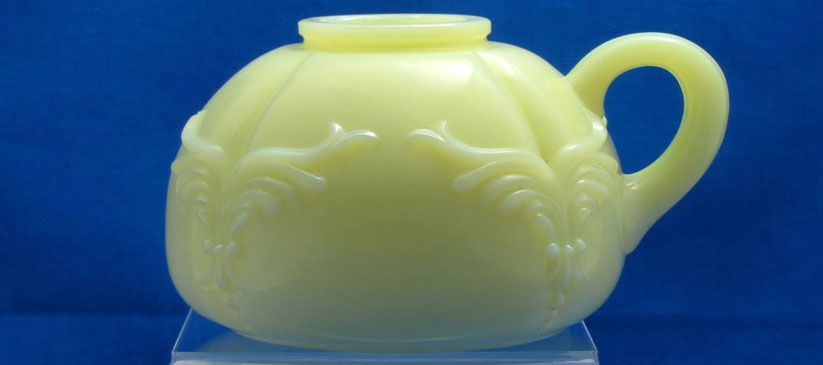 Ivory and Ivorina Verde (Custard)
These refer to Heisey's custard glass. Ivory was the lightest yellow opaque glass. Ivorina Verde was the darker shade of yellow opaque and was more closely associated with what is known today as custard glass. Both colors glow under the black light. Heisey is now known to have been a large producer of custard glass, much of it having earlier been erroneously attributed to Northwood Glass Company.The colors were used in these early patterns: #1280 Winged Scroll, #1225 Plain Band, #1295 Beaded Swag, #1245 Ring Band, #1235 Beaded Panel and Sunburst, #1220 Punty Band, and others, in addition to souvenir items.
Click image thumbnail below to enlarge photos.
Heisey Ivorina Verde
Photography by Michael Morgan of the
Heisey Collectors of Texas