2018 Percy & Vivian Moore Memorial Weekend
It's our turn –

Percy and Vivian Moore Weekend


heads North

Join Heisey and see the country! In the last five years dedicated Heisey members traveled east to Williamsburg, VA, west to Seattle, WA, and south to Grapevine, TX to raise funds and have fun at the Percy and Vivian Moore Weekend (PVMW). This year it's time to head north to Minnesota for an exciting weekend with friends and Heisey glass Sept. 21 and 22!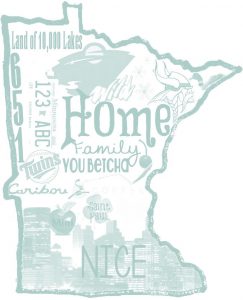 From the official convention hotel, a nearly brand new Hampton Inn in Bloomington, it's a relatively short, easy drive to the dinner weekend events, plus great restaurants, great shopping and all the art, theater, music, museums, parks, zoos and historic sites of Minneapolis and St. Paul. There are so many attractions here in the North you will want to come early and stay late!
Members of the Northwoods Heisey Study Club, which includes Wisconsin as well as Minnesota Heisey collectors, are excited to have you visit the North. If the below zero temperatures Minneapolis experienced during the recent Super Bowl in our Bold North state make you hesitate, remember that PVMW is in mid-September, when the average daytime high temperature in Minneapolis/St. Paul is a perfect 72F!
To entice you to Minnesota, we plan to share some of the highlights of our home state with you in the Heisey News over the months leading up to the big event.
This month's highlight, suggested by Bob Heisey, is the architectural marvel that is the Minnesota State Capitol. Take a free, guided tour of this magnificent building, where a $30 million restoration was just completed – in time for Heisey visitors!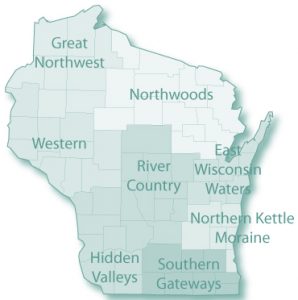 The capitol approach is dramatic with the eye catching Quadriga (Latin for four-horse chariot) sculpture, re-gilded with 23.5 carat gold leaf, greeting visitors from atop the capitol roof. Inside the building you can stand in the rotunda and gaze upward at the world's second largest self-supporting marble dome (the larger one is in Rome). Surrounding the inside of the dome are many paintings, which have been painstakingly restored to bring out their vivid colors.
Free 45-minute tours are offered 10 am to 2 pm Monday through Saturday, and 1 to 3 pm Sundays.
Don't hesitate to make a date for the 2018 Percy and Vivian Moore Weekend in the North Country!