2018 Percy & Vivian Moore Memorial Weekend

Percy and Vivian Moore Weekend
will highlight stories of our love affair with Heisey glass
Up North in Minnesota and Wisconsin we have developed storytelling to a fine art. We sit around campfires in the great north woods or our own backyards. And when the snow falls and the wind blows, we sit around our fireplaces and recall exciting events in glorious detail. Sometimes we embellish the details a bit, but there is always a kernel of truth in them.
For those of us who are lovers of Heisey glass, those stories often center on Heisey glass….how we discovered it, the great piece we found at a bargain price in a dusty thrift shop, a rare piece found in Great Aunt Grace's attic.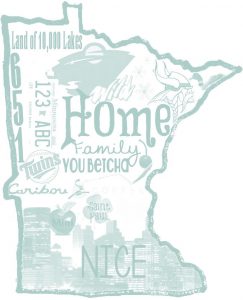 We will share some of our best Heisey stories with you when our Northwoods Heisey Study Club hosts the annual Percy & Vivian Moore Weekend (PVMW) September 21 and 22 in Minnesota.
And we want you to share your stories with us.
Your stories can focus around anything related to Heisey glass that you think would be of interest to others.
Why is Heisey glass important to you?
Why do you collect Heisey glass?
When and how did you discover Heisey glass?
What is your favorite piece of Heisey glass? Why?
How do you use your Heisey glass?
How do you share your love of Heisey glass with others?
Sharing with us is easy. You can send your stories by email or mail to Northwoods Heisey secretary Mary Olson (marythereseolson555@gmail.com, 555 Ashland Ave, St. Paul, MN 55102) If you don't like to write, you can simply call Mary (612-597-1284), share your story with her and she will write it for you.) Deadline is August 1.
We would love to share photos along with your stories. Send us a photo of you with some of your favorite Heisey glass, or, if you are shy, just send a photo of the glass in your story. Photos of Heisey glass in use are always fun. Be creative!
We will share photos and stories when we gather as friends for the Percy and Vivian Moore Weekend. It's bound to be exciting!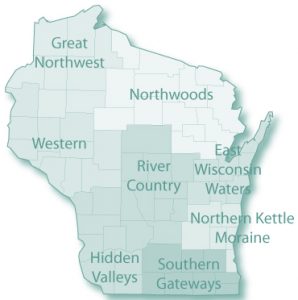 Come for the weekend, stay for a week
Here's another popular Minneapolis/St. Paul attraction to consider for your itinerary when you come for the Percy and Vivian Moore Weekend.
Bev Heise suggests visiting the Walker Art Center and the adjacent Minneapolis Sculpture Garden. One of the most celebrated art museums in the country, the Walker is known for its innovative presentations and acclaimed collections of contemporary art – visual, performing, and media arts. The adjacent 11-acre Minneapolis Sculpture Garden, home to 40 contemporary sculptures, is a collaboration between the Walker and the Minneapolis Park and Recreation Board. Its iconic Spoon Bridge and Cherry sculpture by Claes Oldenburg and Coosje van Bruggen has come synonymous with Minneapolis.
The museum and sculpture garden are located at 725 Vineland Place, Minneapolis, which is just about 12 miles/16 minutes from the official PVMD hotel.
Walker galleries are open 11 am to 5 pm, Tues., Weds., Sun.; 11 am to 9 pm Thursday, 11 am to 6 pm Fri., Sat. Admission is free up to age 18, $15 adults, $13 seniors 62+
The Sculpture Garden is open daily from 6 a.m. to midnight. Admission is free to all.
For more information go to www.walkerart.org