2023 Heisey Collectors of America Convention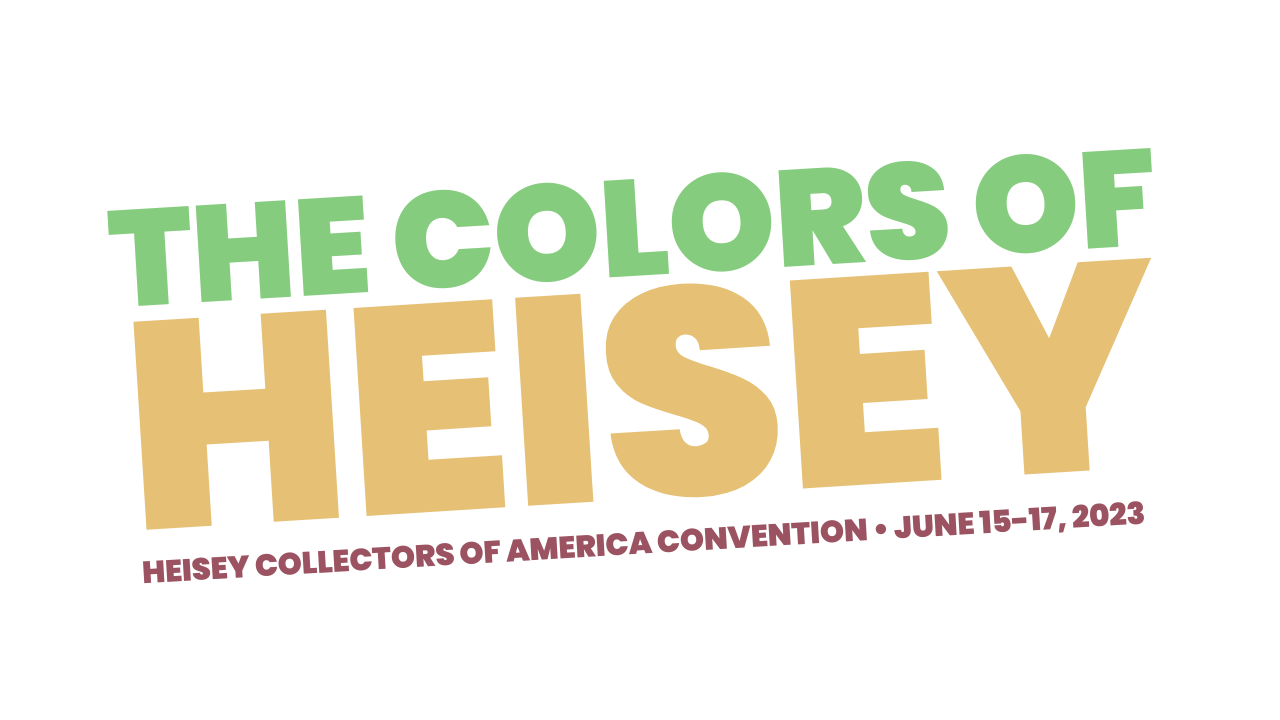 Event Date:
June 15, 2023
Event Location:
National Heisey Glass Museum
CONVENTION REGISTRATION IS NOW CLOSED.
For 2023 you'll see some new events, the return of some old favorites and combining a few others. We hope you'll enjoy our changes this year, made after listening to comments from attendees and dealers from the 2022 convention. The first update for 2023 is that we are reenvisioning the welcome dinner as a wonderful Night at the Museum. This will take place after the premier opening of the Glass Show and Sale at the Lou & Gib Reese Ice Arena. An overflowing abundance of treats in every gallery will delight your tastebuds while you visit with friends old and new, meet the candidates for the board, and view our amazing collection with many new additions already in place. On Friday morning, our membership meeting will be held at the seminar area of the show. A light continental breakfast will be served. After the election of board members and ballot initiatives has concluded, you will be able to turn around and visit your favorite dealer, shop and view the amazing table displays organized by our Queen of the Tables, Trudy Mock. Maybe you'll fancy a mid-day pop over to the museum to see the silent and live auction goodies, grab a snack in the "lounge," and visit with friends. Friday night, the Colors of Heisey Banquet is the perfect time to dress in your favorite Heisey color(s) and to brag on those amazing finds from convention. We will be honoring our volunteers and staff and it's a great chance to meet your new and continuing board members. Don't forget to save some money for the live auction at dinner. **VEGAN / GLUTEN FREE OPTION IS THE EGGPLANT LASAGNA** On Saturday, a convention favorite returns. The Canal Walk Flea Market and popular dime toss offers another chance to find some great Heisey colors before returning to the ice arena for one last loop before the show ends for 2023. We can't wait to see you in Newark.