Percy and Vivian Moore Memorial Weekend
October 13, 2022

-

October 15, 2022

$125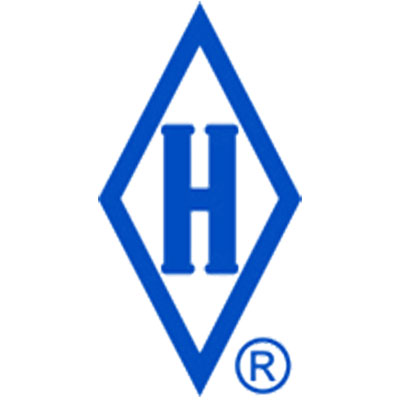 Register Now!
Hosted by the Heisey Collectors of America, Inc.
Registration is open until October 5th!
The $125 fee covers all events including the banquet!
October 13-15, 2022
Join us in Newark to celebrate the Heisey Collectors of America (HCA) during the Percy and Vivian Moore Weekend, October 13 through 15. The event will provide plenty of opportunities to socialize with other Heisey glass lovers, to buy and sell glass and to admire the highest quality table glass made in America in our own National Heisey Glass Museum.
Thursday, October 13th:
Arrival: Museum opens at 10am. Have some wonderful Autumn treats in the library while you get your registration bags, view auction glass and see old pals. You will also have an opportunity to preview the auction glass in Gallery 3 so you can begin choosing the items you hope to add to your glass collection during Saturday's auction.
The Where It All Began driving tour: See the old factory building, Heisey family homes and even pay tribute  at the local cemetery. Visit The Works, Dawes Arboretum, dine at wonderful cafes in Newark and Granville all while seeing old friends. Want to try something a little different? Mosser Glass is one hour east and has their 2022 seasonal collection ready.
Friday, October 14th:
– Mini-Show Museum basement: Noon – 4pm
– Hospitality Lounge in the Library 10am – 3 pm Featuring local, seasonal treats
– PVM Banquet at the Cherry Valley Hotel: 5:45pm   The banquet this year will be held at the newly renovated Cherry Valley Hotel in Newark. Starting at 5:45pm, Friday evening with a cash bar and light hors d'oeuvres. An HCA meeting will commence at 6:30 with dinner beginning at 7pm. A lovely Silent Auction follows dessert! If you were lucky enough to find a great deal on a piece of Heisey glass along the way to Newark, we encourage you to enter it in the friendly "Road Find" competition at the banquet. The banquet will also include a fundraising auction of items donated by Heisey members and Study Clubs.
If you would like to donate a piece of glass or a gift basket to be auctioned, please contact Kelly Thran: kat1215@icloud.com or David Blair: glassguy1@yahoo.com.
If you are coming to PVMW, you may bring your donation with you and drop it off at the museum when you arrive. If you are unable to attend but would like to donate an item for the fundraiser, you may mail it directly to the museum.
Saturday, October 15th:
The final event of the weekend is the Dave Spahr Fall Select Auction at the GMP Local #244 Union Hall in Newark, which will be conducted with simultaneous in-person and online bidding.  Those who can't make it to Newark may view photos of the glass online and bid along with those in the gallery. We have it on good authority that there are many spectacular pieces among the hundreds of lots in this auction.
The registration fee of $125 includes all events. Online registration is encouraged. If you are unable to register online, please call the museum at 740-345-2932 or mail in your registration using the form in the September Heisey News. Email us at business@heiseymuseum.org if you have any questions or concerns.
RESERVE YOUR HOTEL ROOM NOW!
A block of Double Queen rooms has been reserved at the Hampton Inn Heath/Newark. They are available to our group at the rate of $85 per night, October 12 through 16. Call 740-788-8991 to book as soon as possible. Rooms will be held for our group only through Sept. 12. They will be returned to the hotel's inventory of available space Sept. 13. Don't delay! The staff at the Hampton Inn is excited to welcome back their Heisey friends.(A block of rooms will be held for us through Sept. 13, but space may be available after that time at the Heisey rate. Be sure to ask!)