Gifts for Our Museum's Future
Michael Maher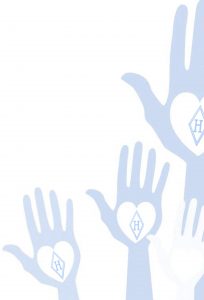 It's a NEW YEAR and I think it is very appropriate to announce a Museum Needs campaign. Our Museum and HCA are so fortunate to have caring and dedicated members who want the best for the Museum, but there is always more that we need, that doesn't get published, doesn't get talked about and doesn't get noticed. Our Museum Director, Jack Burriss, and I are always planning and thinking of what we would love to see at YOUR Museum. Some are big and out there "dreams" and others are just general needs and updates that we know need to occur. No Museum/non profit is ever "done improving" or not looking to change or update. If you are not growing, evolving and changing you are being left behind. As a glass Museum we focus on the Glass, the history of Heisey and the legacy of a lost American craft. We do not always focus on our Museum properties, and the Museum campus needs. As you will see a lot of these items are Museum property and amenities based. For example, the Museum King House bathrooms have not been updated since the King House was moved in 1973; the carpeting in the addition has not been updated since it was built in 1993. These are just two examples of Museum needs that are not on the Glass Museum's priority list, but are needs of our Museum structures. 46 year old bathrooms, and 26 year old carpeting are obviously updates that have been needed for awhile and are not included in the Museum's operating budget.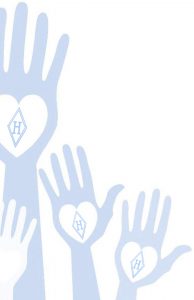 Jack and I have compiled a list of Big dreams, Little dreams and "Donate-able" dreams. Let's start with the Little dreams. These are things that the Museum could use to either better improve the facility, create a new impact or repair and maintain our current amenities. I will talk briefly on some of these and why we need them. Round up back pack tank sprayer- to spray the weeds in the courtyard bricks. This needs to be done annually and would make the work of the volunteers much easier to be able to treat the large courtyard and sidewalk areas. Electrical lighting solutions in gallery 1 – this would be adding up-lights above the cases so that large items could be displayed on top of the cases resulting in more glass out on display and more lighting to make a brighter and more welcoming atmosphere. Children's equipment/hands on learning – Jack and I would love to create a hands on learning area where kids could see how a mould operates using play dough, pour melted crayons into a mould, do rubbings on the etching plates and introduce the science of glass making in a fun way for kids and adults as well (even old people like to play with play dough). This would require some new fixtures, safety specifications and building of custom interactive stations to fit into the Museum factory display in the lower level. Blue glaze jardinieres- Newark is undergoing a revitalization and our street side "administration building" isn't as welcoming and becoming as we hope the neighborhood could be… to have good neighbors, you need to be a good neighbor. Jack and I feel that we need to show improvement so that the neighborhood continues to want to improve. These blue glaze jardinieres would tie in with our Heisey blue branding and allow seasonal flowers to be planted and make our museum "house" structure appealing and attractive. In total, the "Little dreams" came to $15,000.00.
The Big dreams are things that have been discussed before or looked into and the funds just are not there, or it is a new need/improvement for the Museum that is larger than budgeted. We talked about the carpeting in the addition. The exterior of the administration building and rear of the King House has some paint and woodwork that needs replaced/painted. The forklift at the Museum's mould warehouse has been intermittently working for the past 4 years or so. It has been serviced several times and the repair man has finally said that it needs to be replaced. Forklifts are not cheap and not something that we need everyday, but when we need to access a mould in the warehouse, it is basically the only way to get it down safely. This again is a need that most members would never know of, and why I am writing this lengthy article. We discussed the bathroom remodel…I have a quote from a contractor who would tile the floors, replace the sinks, vanities and toilets, paint and update for $1,000.00 per bathroom. We have 8 public bathrooms, so that's $8,000.00 for all. Open staircase in the King House. As many of you know, we are a campus of three structures, the1831 Greek revival King House, the administration building, and the 1993 addition. They pieced these three building together very effectively so they connect and flow together very well. However, it is a bit of a "corridor of confusion" to get over to the King House. Jack and I have looked at the stairway that leads down to the reproduction area in the King House. The wall area that surrounds the staircase (where the cordial case is installed) is not load bearing and creates a literal wall blocking your view from the beginning of the ramp in the administration building to the King House. There is a door that blocks the view and causes confusion about where to go next. We know that if this wall were cut back to a half wall at legal stair rail height it would open the whole area and allow you to see where you were walking to the King House. It's a hard thing to explain, but you'll have to trust Jack and me, and know that this is not the first wall we have removed to open and improve the space. Remember the un-used docents' lounge that is now the guest engagement area? With this update, it would also allow for a larger, much needed cordial case which would greet you just as you transition into the King House.

Finally Donate-able items are ones a member or collector may have and want to donate to help the museum. These are items that the Museum could use to enhance the experience, and things we have seen a need for. For example, Horse Head bookends for use in the Louise Ream library. We are a glass museum and bent metal "library style" bookends just don't cut it… We need to be showing Heisey in use, and what better way than to use them in our own library.
Heisey Glass lampshades (gas shades) to use on the 6 light chandelier over the dining table in the King House. Again, we are a glass museum with 1970s shades on a vintage chandelier. We would love to be able to show and talk about the Heisey shades while people are touring the Museum. These do not have to match, as we think it would be neat to show the different styles and designs that Heisey made.
I hear it so often from members who want to help, they want to do something for the Museum, but they are unsure what we need or what to do. So, we are putting it out there for everyone to be able to contribute. Together, we can accomplish great things, as has been proven over and over by the dedication of HCA members!!! You may also think this is a lot of money and it is not possible. I, again, can assure you it is. I have a donor who has donated $10,000.00 to the Museum's Capital fund for the Museum properties to be updated (that would almost take care of the Little dreams list!). It is totally possible and I ask you to choose a project special meaning to you so the next time you visit the Museum you can say "I made that happen".
The 10,000.00 donation was designated specifically for Museum properties and I would like for it to be matched! Knowing that every $1.00 will be $2.00, is very exciting. If we can raise $20,000.00 or more, we will be able to complete much to improve the Museum campus. This is not something we can neglect- exterior and interior walls, floors, bathrooms and fixtures are essential to our success and we must invest in them.
If you would like to talk to me about an item on the list, the process or the project. Please call or email me, hit me up on Facebook messenger or send me a letter. My contact info is on page 2. Any questions or thoughts, I'd love to hear from you. If you would like to donate, please call the Museum and pay by phone or send a check and in the memo line add "Capital Campaign" and if you want to sponsor a specific need/project, please include that information. If calling the museum to make a donation, the staff will ensure it is accounted for correctly. I would like this campaign to run for 6months (until June). My presidency ends in June of 2019 and that will give us a time and date to celebrate our success at the National Convention. Much in keeping with Treasurer Karen Taylo's Operating fund Thermometer. I will include a Cocktail Shaker "thermometer". When the Heisey Cocktail Shaker is full, we can celebrate! Items that do not have costs are awaiting estimates from professionals and will be updated next month. We will publish this list each month marking off items that are paid for by members and updating our Capital Cocktail Shaker amounts, so you will be up-to-date on our progress.
Jack and I work so very well together and we both have some great dreams for OUR Museum. We cannot do it alone and we need everyone's support. Thank you to those who have already given and thank you for considering this important dream for our Museum's future. Check on the appropriate list in the box upper left corner and let us know how you would like to help your Museum with these needs and dreams.